Phillips, Sampson and Company 1854-late 1850's
This firm published the fourteen book Rollo Series in several formats.

The earliest PS and Co. edition has the same embossed cover picture as the earlier 1853 B. F. Jackson publication. The spine gold gilt is also the same with the exception of differing flowers at the top and bottom. This edition was co-published with the New York based James C. Derby publishing house. The books were priced at 50 cents per volume. It was published in 1854. The 1854 books either have the earlier T.H. Carter copyrights from 1842 (Philosophy books) or an 1850 Hogan and Thompson copyright.

The next PS and Co. publications have the same embossed cover pattern but the spine is totally different. These books also list PS and Co. 1855 on the copyright page. Thus were published in 1855 or later.

A later Phillips reprint of this series is blindstamped with gold gilt on the spine. Red and brown cloth books have been seen. These books are 7 x 4.5.
This is the 1854 edition with the non Phillips, Sampson copyright.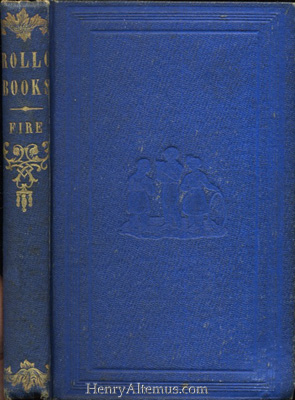 This PS and Co. book has the 1855 Phillips copyright. Not published with James C. Derby.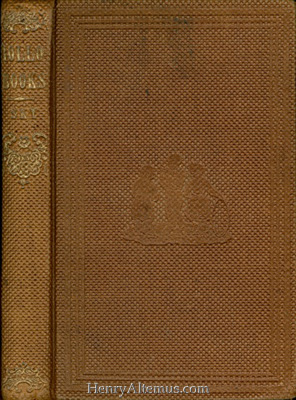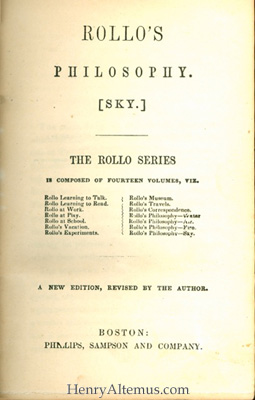 Another edition with the 1855 PS and Co. copyright.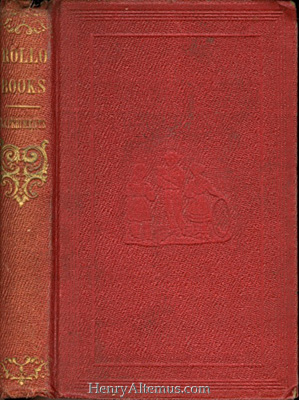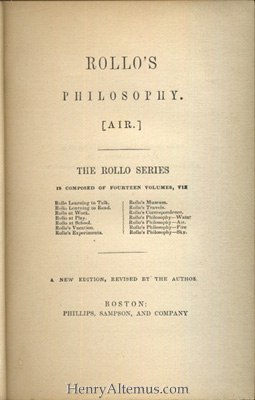 This PS and Co. edition has the same gold gilt spine pattern/decoration that the later Sheldon and Company books have. Thus this is the latest of the three Phillips, Sampson and Company editions published in the late 1850's. The title pages of these books are the same as the earlier editions. Some were co-published with James C. Derby while others were not.