Hogan and Thompson - Philadelphia with Gould, Kendall, and Lincoln, Boston 1841, 1842, 1843, 1850
Early in 1841 Hogan and Thompson along with its co-publisher Gould, Kendall and Lincoln published nine out of ten of the Rollo books. Rollo's Experiments was excluded from this list. By later in 1841 all ten Rollo's were being published. This publisher printed the first editions of the four Rollo Philosophy books. The first two in 1842 and the second two in 1843. All were copyrighted by T. H. Carter in the preceding year.

Hogan and Thompson first editions
11. Rollo Philosophy Part I- Water 1842
12. Rollo Philosophy Part II- Air 1842
13. Rollo Philosophy Part III- Fire 1843
14. Rollo Philosophy Part IV- Sky 1843

The 1850 fourteen volume set is a "new, revised by the author" edition.
1841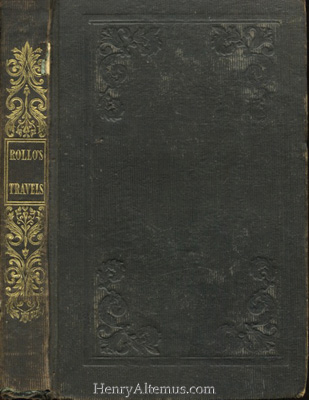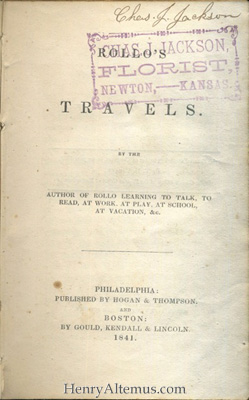 1841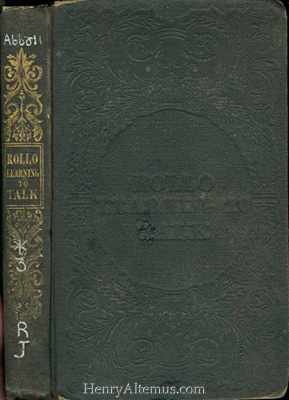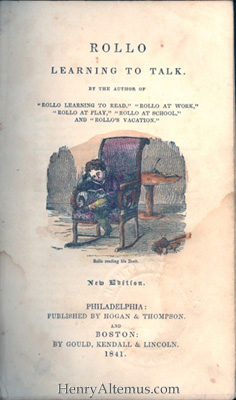 1842 (First edition)- Copyright 1841 by T. H. Carter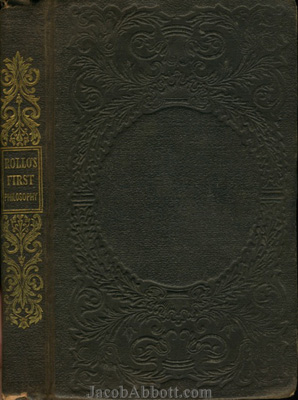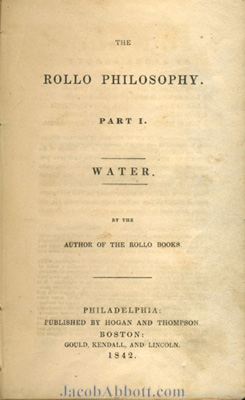 1843 (First edition)- Copyright 1842 by T. H. Carter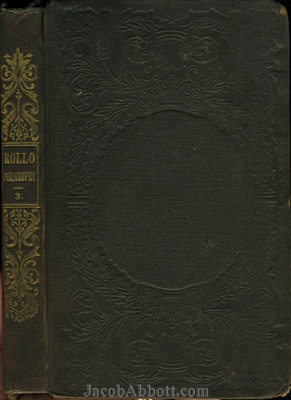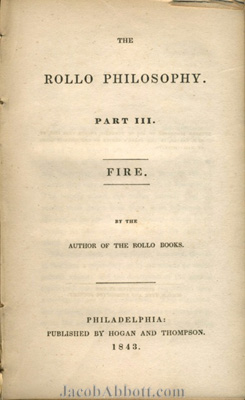 1845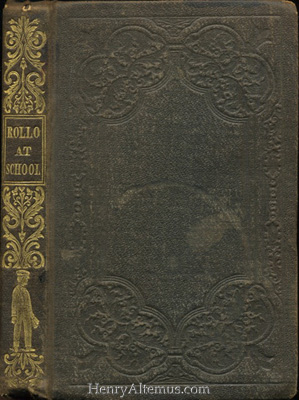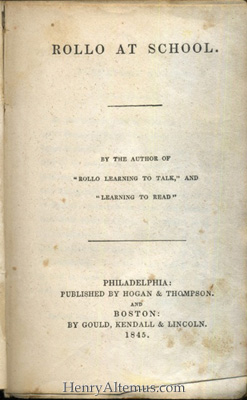 1850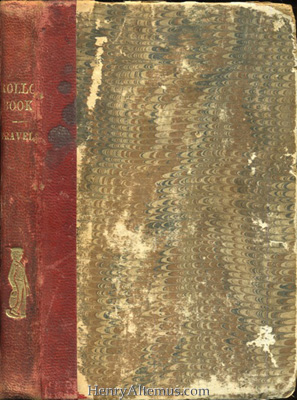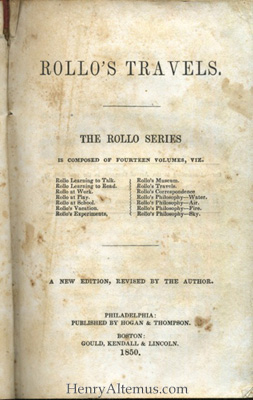 1850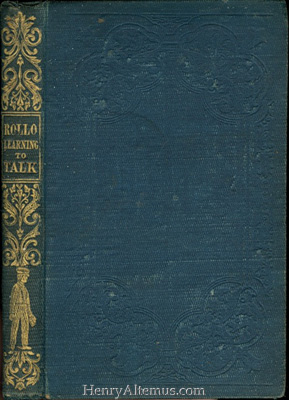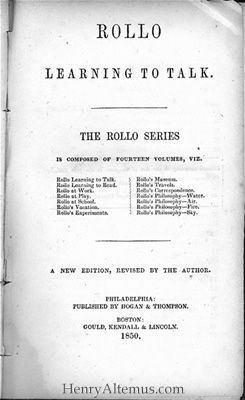 Undated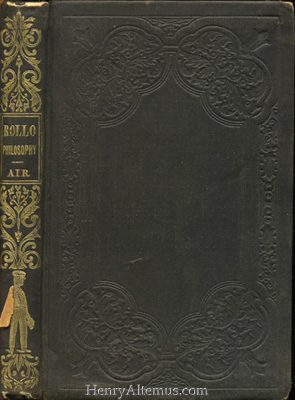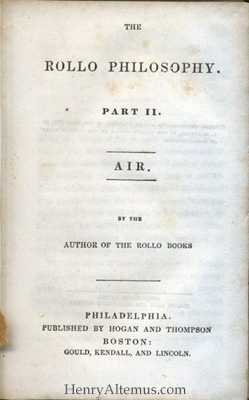 Undated. Published by Hogan and Thompson only.