Thomas Y. Crowell and Company 1883-1910's
Crowell published the Rollo books in a number of different series.

All fourteen volumes were published in 1883 in a 12 mo. cloth and gilt decorated cover. This cover was also used in the Jonas and the Cousin Lucy Series. In 1887 the books were enlarged such that the series now only included seven (two stories in one) books. The covers remained the same. By 1905 this format was phased out.
1883-1886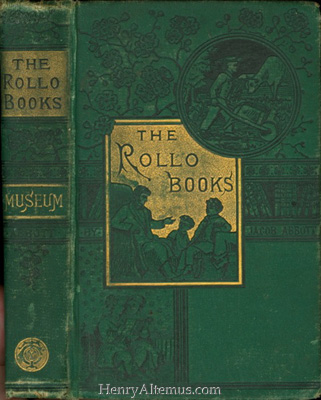 1883-1886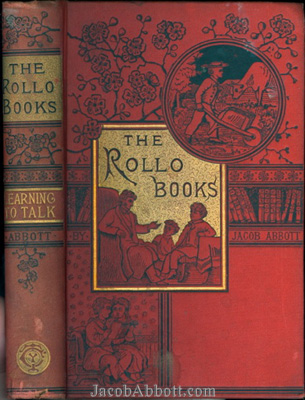 1887-1905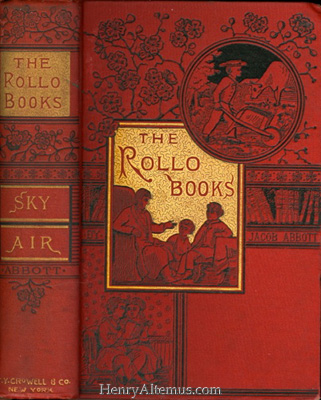 Crowell was at the Astor street address between 1881-1886.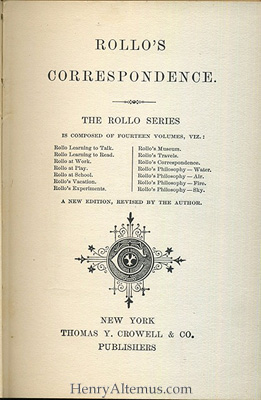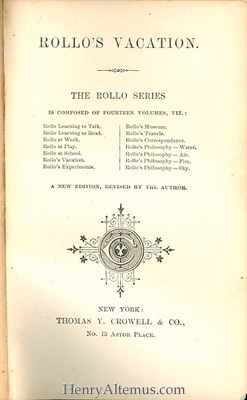 In 1905 a new edition Rollo Series was published. This series included all fourteen books with a mustard cloth cover which has a picture of Rollo. It was printed into the teens.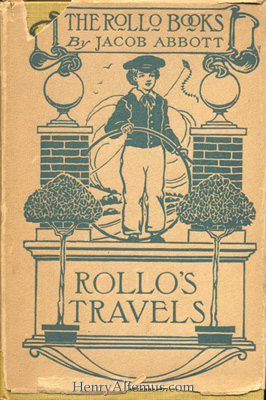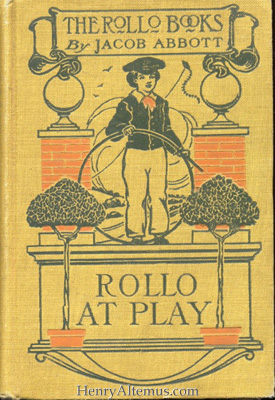 This title page is on the later books of this format.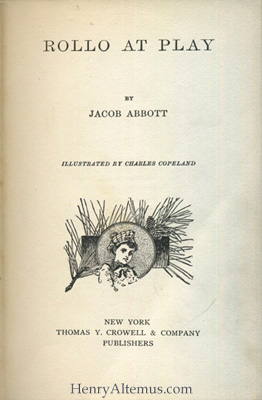 The multi volume Children's Favorite Classics included Rollo at Work and Rollo at Play beginning in 1895. This series has been seen in several formats. In the late 1890's both Rollo books appeared in a half vellum edition (6.75 x 5) as well as an 8 vo. cloth edition. The 1900 version is in green cloth with a picture of Rollo on the cover. There is a gold gilt pattern that encompasses the entire spine. By 1906 the spine had only a small gold gilt decoration in addition to the lettering. This series was published into the teens. (These latter books were 6.75 x 5.)
Late 1890's- Half Vellum Editon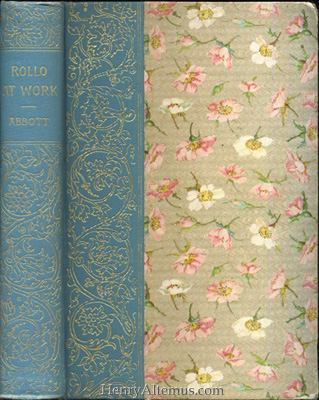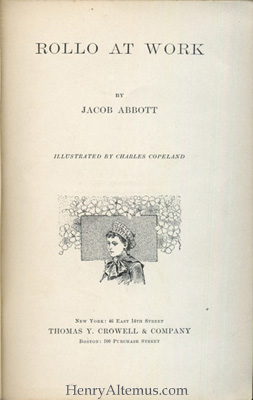 1895 edition 8 vo.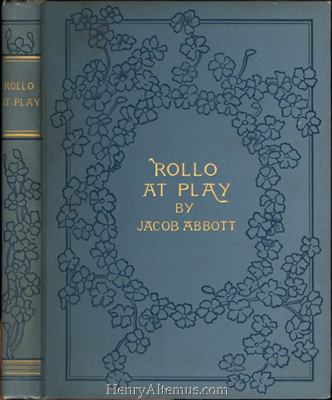 1900-1906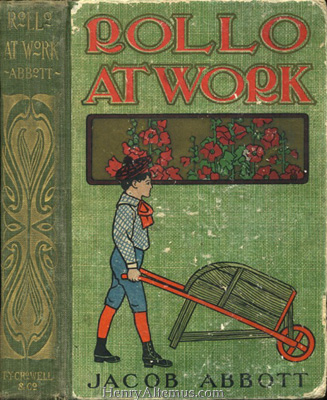 1900-1906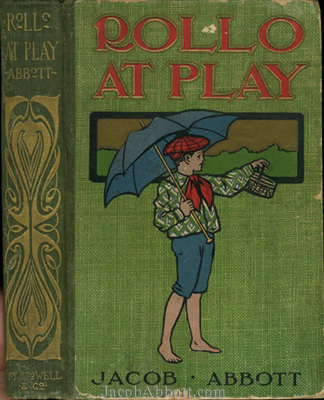 1907-1910's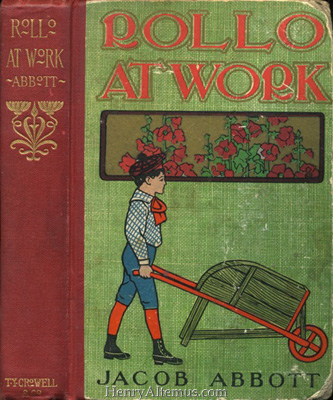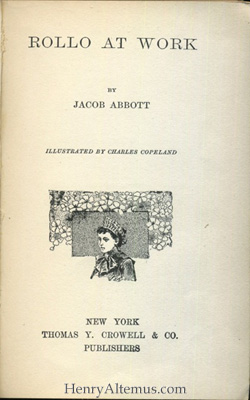 1907-1910's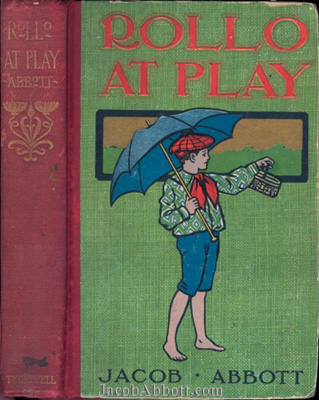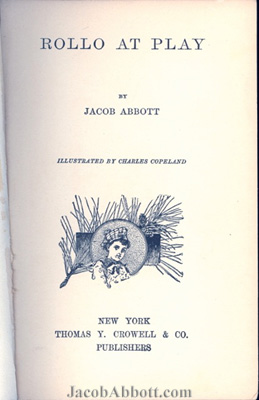 The Children's Handy Library included only Rollo at Work and Rollo at Play. These small plaid decorated books were published from 1906 into the teens. (6.25 x 4.25)